The
Snow Hill Police Station
is the main and only police station seen in
The Getaway
. It is first seen in Mission 7,
Filthy Business
.
Mark Hammond
must break into Snow Hill disguised as a
telephone repairman
, get hold of a gun, then kill
Clive McCormack
and
Yasmin
. Ultimately, Mark kills McCormack but ends up breaking out of the station with Yasmin, because she agrees to help him find his son, 
Alex
, if he lets her live. The station is in pretty bad shape after this incident, because most of the police officers inside have been shot dead. It is not seen again until Mission 14,
Show some Remorse
, where
Charlie Jolson
gives McCormack orders to discretely let
Frank Carter
know about
Jamahl's
latest delivery at St Saviour's Dock by the River Thames. The station is last seen in Mission 18,
The Vigilante
, where McCormack suspends Frank for having failed to stop
Jake Jolson
from escaping the prison van. Frank also briefly passes the station in the following mission,
Stalking McCormack
, when he spots McCormack leaving the station and decides to tail him.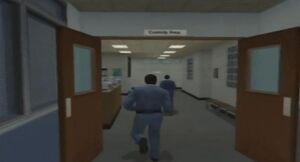 In The Getaway: Black Monday the station is briefly seen during the latter part of the mission, The Rescue. Eddie O'Connor and Sam Thompson pass this station during the car chase. Several police officers are positioned outside the station and attempt to stop Eddie and Sam. Ultimately they fail to do so and can be killed by Eddie. There is a new main Police Station in this game which is where Mitch and his team operate from. Snow Hill looks exactly the same in both games.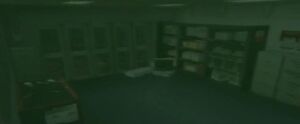 Mission Appearences
Edit
The Getaway
Edit
The Getaway: Black Monday
Edit
Snow Hill Police Station is modeled after and textured from Sun Hill Police Station, the set used in The Bill, a British police crime drama.
Mark Hammond was taken to Snow Hill after he was arrested in 1997. On returning there in 2002 to kill McCormack, Mark remembers the last time he was at Snow Hill, he was in handcuffs.
Community content is available under
CC-BY-SA
unless otherwise noted.